TRUSTED BY PARENTING EXPERTS EVERYWHERE
BABYSITTING MADE SIMPLE
Whether you belong to an agency or use Sitter with your personal connections, the Sitter app makes managing your childcare needs hassle-free.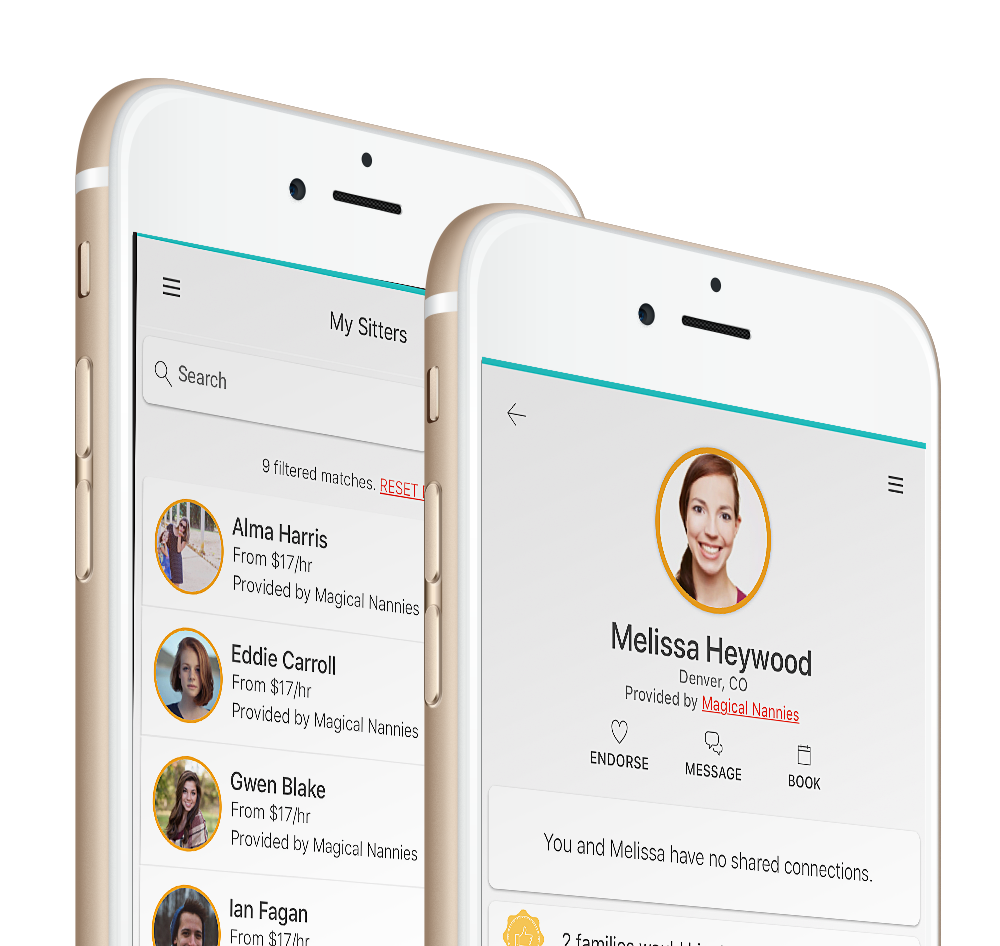 Sitter for Business
The #1 app for managing babysitters has come to agencies just in time. The childcare industry is changing rapidly with technology. By using Sitter, your business can stand out from the crowd and not just survive, but thrive.
Remain competitive in the childcare space
Clients book their own temporary care within minutes
Payment is handled directly through the app
Save time & money focusing on permanent placements instead of developing your own nanny agency software
Measure the performance and quality of your nannies
& much more!
Sitter for Me
Not affiliated with an agency? No problem. Sitter allows parents to book and pay their own babysitters faster and more efficiently. Ditch the calling, texting and waiting and let us handle it all!
PARENTS
Schedule & book your babysitter in minutes, not hours
No more ATM, pay your sitters directly through the app
Store emergency contacts, allergies & more at your sitter's fingertips
SITTERS
Get paid instantly
Manage your jobs with reminders, directions & more
Easy access to family profiles with critical information