How do I chat with babysitters of families?
With Sitter, you can use in-app chat to talk to families or babysitters before you share your contact information. It's a wonderful way to get to know someone before taking your relationship to the next level and adding them to your sitter or family list.
You can ask them questions about what they're looking for, what they need, set up a time to meet – anything you want to know.
It's easy to use.
If you see a parent or babysitter you'd like to talk to, simply tap "Introduce Yourself" on their profile.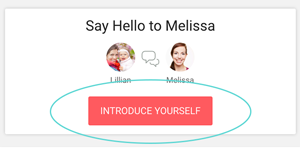 It will open a chat session in the app. Enter your message and tap "Send".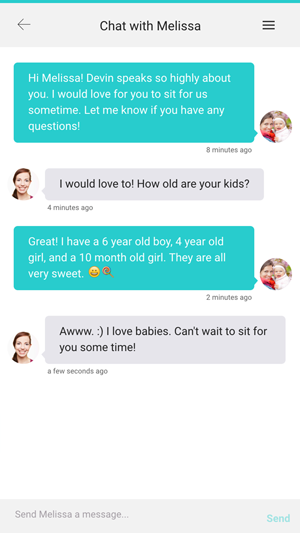 If you'd like to see all of your chats, tap "My Messages" in the main menu.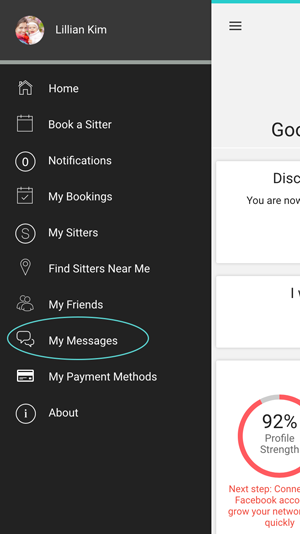 Or, if you'd like to go back to chatting with a specific user, tap the chat button on their profile.

That's it! After you feel comfortable with the person, you can go ahead and invite them to connect!