SITTER PRO CORPORATE BACKUP CARE SUPPORT
Simplify corporate backup care jobs
Sitter Pro lets you schedule your corporate backup care jobs in the same easy-to-use system as your other services.
How it works
Once you receive a job from the corporate backup care company, you can process their request through Sitter Pro.
Create the job in Sitter Pro

Enter the job details provided by the backup company and automatically send to qualified caregivers

Send the request

Caregivers receive the job through the Sitter Pro app, review the details, and accept or decline the job

Confirm job is filled

Let the backup care company know the job has been filled

Complete the visit

Caregiver completes the visit and checks out in the app with their final time and number of children/seniors

Invoice the payment

Export the job details and invoice the back-up care company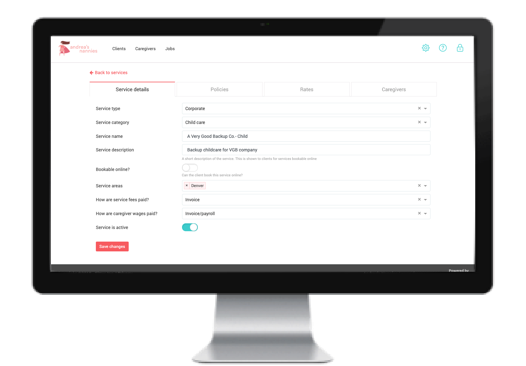 Support Multiple Services
Provide childcare and senior care for multiple 3rd party providers or individual companies.
Bill different rates based on the different contracts and services.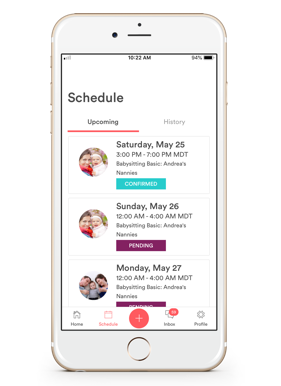 Easy Schedule Management
Caregivers can manage their corporate backup jobs and other temporary jobs all in one place, without having to track multiple schedules.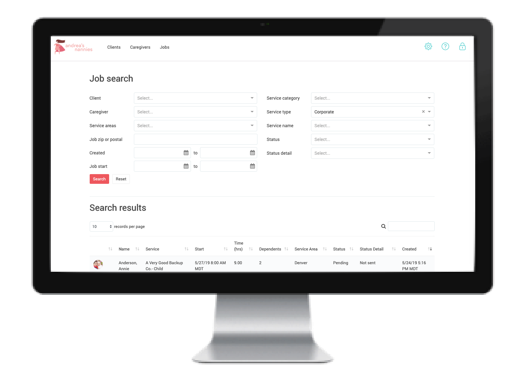 Invoice with Ease
You can link the case number assigned by the back-up care company to the job and export it with the job details, caregiver information, and hours worked to simplify your invoicing process.
Caregiver Communication
Once a job is created it is automatically sent to caregivers and they can use the app to accept the job requests.
Whoever accepts the request first, gets the job. All other caregivers will be notified that the job is no longer available when they look at the app- no need to send separate messages saying a job was taken.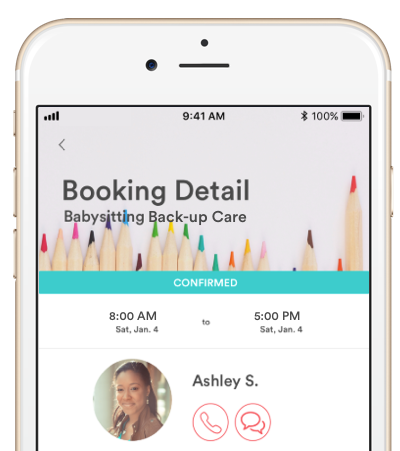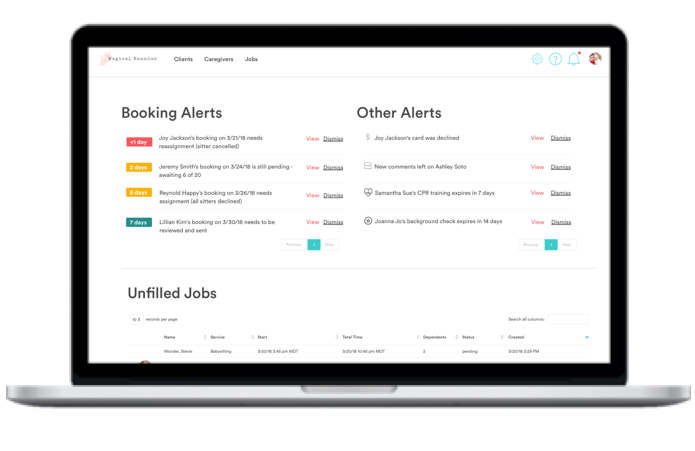 Smart Caregiver Assignment
With Sitter Pro, you can support corporate backup care jobs and direct to client jobs:
Have caregivers on your team who aren't eligible for backup care jobs?  No problem- you'll assign them to the specific services they can take and they'll only receive requests for those non-backup care jobs.
Have caregivers on your team who only work corporate jobs?  Great.  They'll only receive requests for the corporate jobs they're eligible to take.
Have caregivers who do both?  Even better!  They can use the same system for all of their jobs and manage everything in one place.