SITTER PRO NANNY AGENCY SOFTWARE
Nanny agency software that works for you
Sitter Pro nanny agency software helps you put your temporary care jobs on auto-pilot so you can focus on what matters.
Sit back and relax, we've got you covered
Imagine a world where your temporary jobs get booked in minutes, your service fees are automatically collected, and your money is deposited directly in your bank account without you lifting a finger. Welcome to the world of Sitter Pro.
Modern-day scheduling
Your clients are used to being able to contact you at all hours to get a babysitter. Now you can service their needs without being on-call yourself.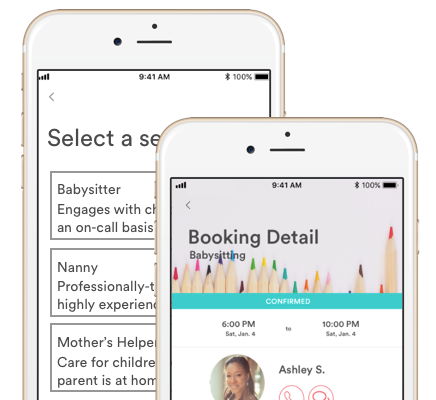 Be a self-serve superhero
Your client, Lillian, wakes up at 6:30am. Her kid is sick. She needs to be at work by 8. Your office doesn't open until 9.  No problem.  Lillian opens the Sitter Pro app. Selects the times she needs and sends a request. It goes to your best available babysitters and nannies and one accepts in less than a minute. Lillian's notified and squeals with delight. Watch out Wonder Woman. You saved the day in your sleep.
High-touch doesn't have to mean slow
Samantha calls your office. She needs a babysitter on Saturday at 6:00. Then, she starts chatting about her son's soccer championship. While listening to her, you create her booking and hit send. It goes to Samantha's favorite, Ashley, first. Just as Samantha starts telling you about her daughter's violin concert, she stops mid-sentence.  She received a confirmation text that Ashley's babysitting Saturday. She's shocked – how did you do that?! You truly are a miracle worker.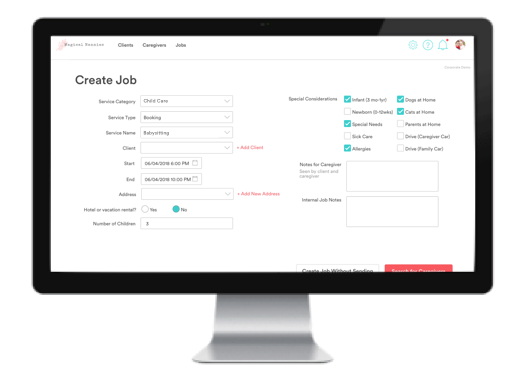 You're in control
You know your clients and market best, that's why Sitter Pro lets you do things your way.
What's your business model?
Charge your service fees by the hour? Fine. By the day? Great. Want your caregivers paid directly by the client? Ok. Credit card? That's cool, too. Charge more for hotel care? Sick care? Cancelation fees? Boom, boom, and boom.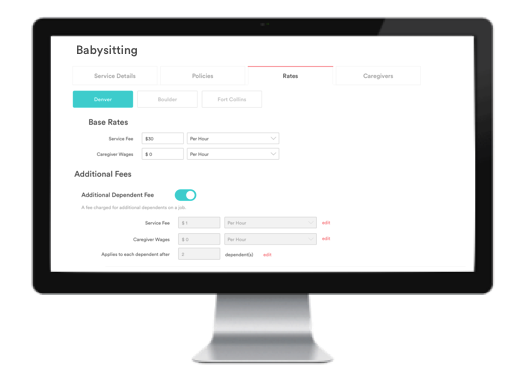 Work on – not just in – your business
With scheduling under control, you'll have time to come up for air and grow your business! Sitter Pro gives you the insight you need to make sure your strategies are working.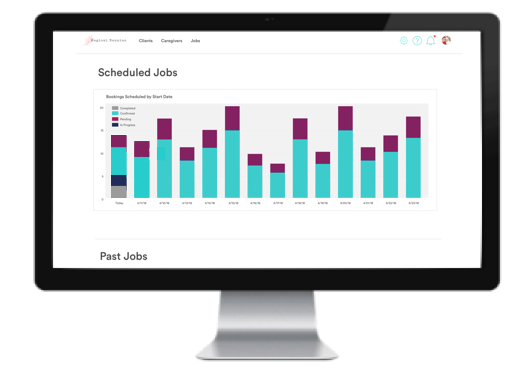 Reports, metrics, and charts – oh my!
Get the insight you need to know where you've been and where you're going with a built-in suite of reports and metrics. Plus, the ability to filter and export data so you can geek out on your own.
Beyond babysitting
Clients and caregivers can use the same app for all their care needs. Configure any type of service you offer, including:
newborn care specialists,
night nannies,
corporate day care staffing,
special needs specialists,
pet sitting,
elder care or companion care,
domestic staffing,
house sitting and more.