BRANDED MOBILE APP
Create your own branded mobile app
With a personalized app, you can increase your brand exposure and give your clients and caregivers more access to your business.
Increase your client loyalty
A custom mobile app boosts your client retention and engagement. Plus, with branded apps you can give your clients the ability to book, schedule, and access your business directly from their phones.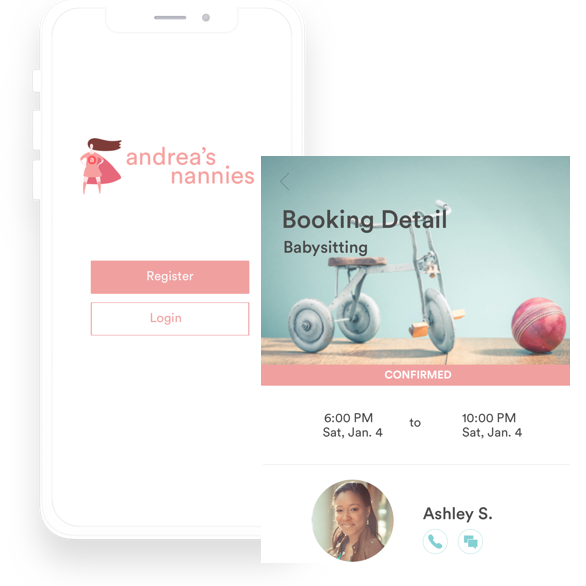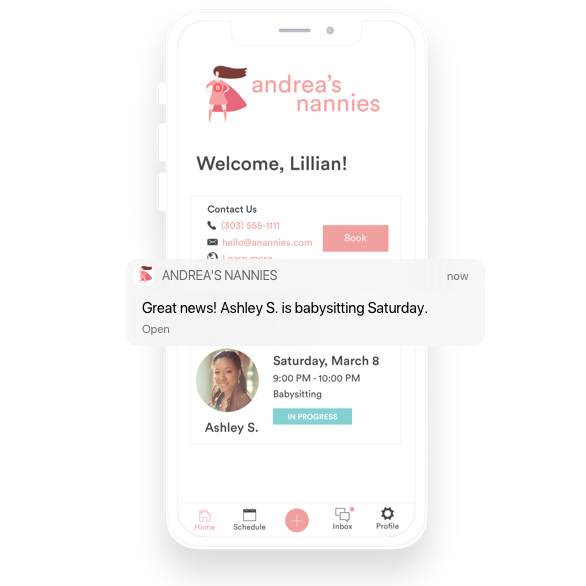 Improved client and caregiver connection
Send automated push notifications to stay connected with your customers and caregivers. Your clients and caregivers can receive booking requests, confirmations, and cancelation notices.
Real-time scheduling
Make your brand accessible 24/7—allow your customers and caregivers to easily manage their schedule from their phones in real time, from wherever they are, whenever they like.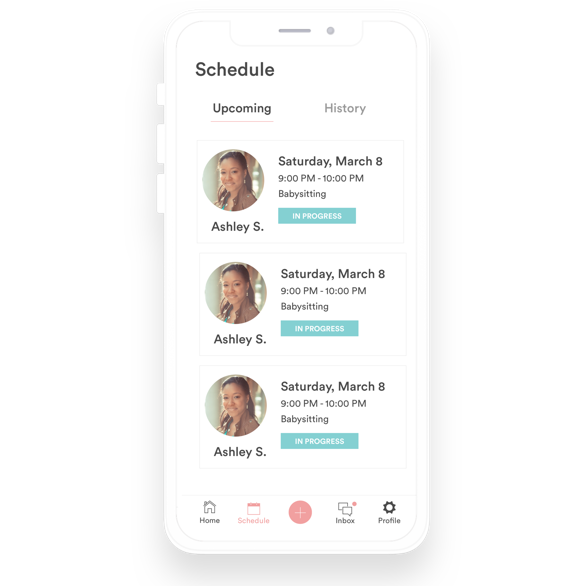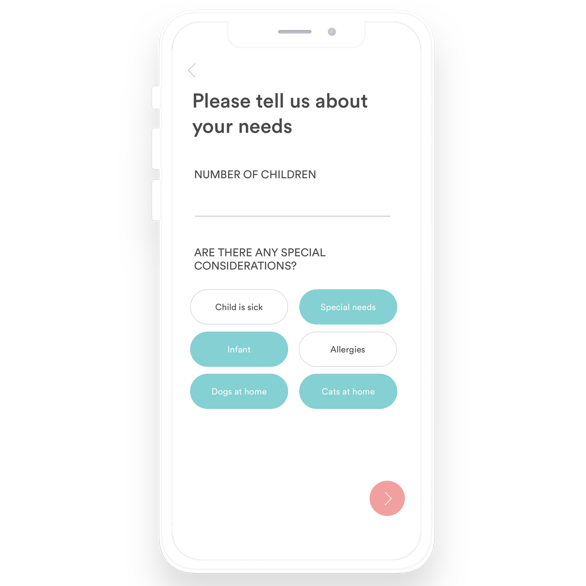 Critical family information
Your clients can manage critical information in the app like emergency contacts, bedtime routines, and allergies so the caregiver can access it wherever they are.
Three simple steps to your own branded mobile app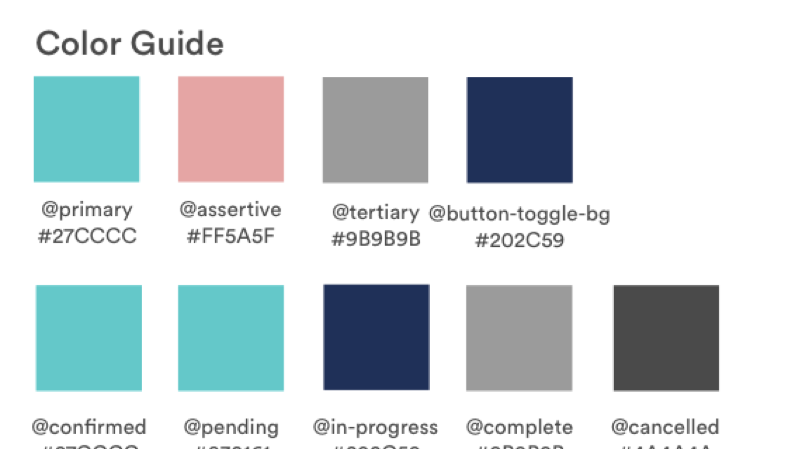 We design it
We incorporate your logos, colors, and the look and feel of your business into your app.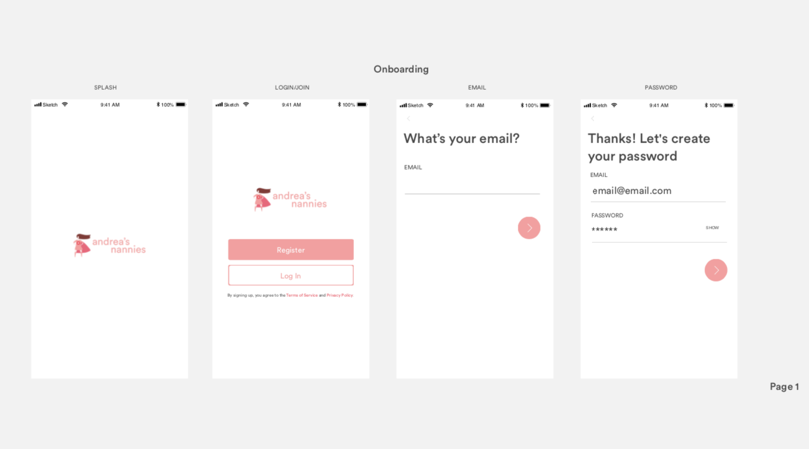 You review the design
You provide feedback to ensure your app looks just the way you envision it.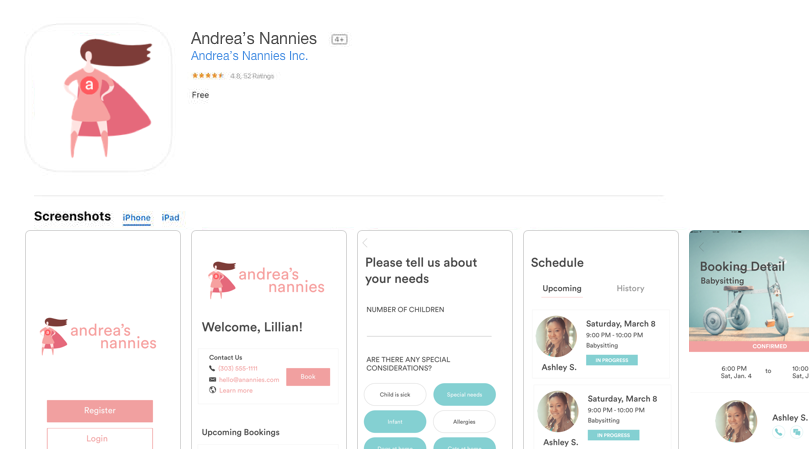 Your app in the app stores
We help place your app in the app stores and it's ready for your clients and caregivers to download.
Affordable and functional across all platforms
Branded apps are much more affordable than hiring an outside developer to build one for you. Your app will work across iPhone, iPad, and Android platforms. Continuous updates are included.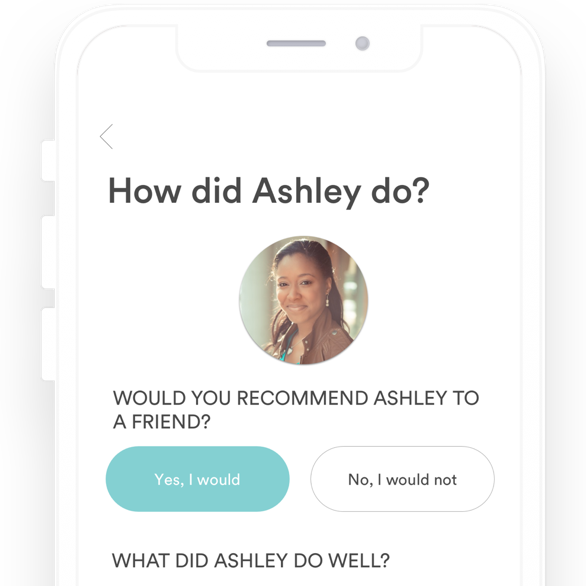 The experience your client wants