SCHEDULING APP FOR CLIENTS AND CAREGIVERS
We have an app for that
With the Sitter Pro App, your clients can book and pay your caregivers without ever calling your office.
Give your clients the technology they expect
Competing in today's world means giving your clients the fastest, most convenient way to book your services.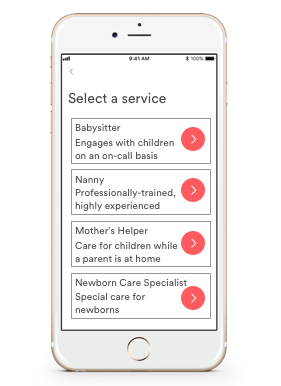 Book in Seconds
Clients book your services with a few taps.
Our proprietary matching algorithm sends the request to the appropriate, available caregivers. The client is notified as soon as a caregiver confirms.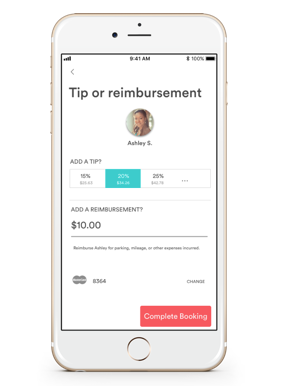 Integrated Payments
After the caregiver checks out, the amount owed is calculated. They can add a tip or reimbursement then their card is charged for service fees and caregiver wages.
You can also elect to have caregivers paid directly by the client.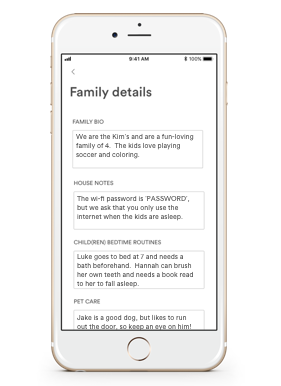 Manage Critical Information
The client can manage critical information in the app like emergency contacts, bedtime routines, and allergies so the caregiver can access it wherever they are. Because broken arms don't just happen at home.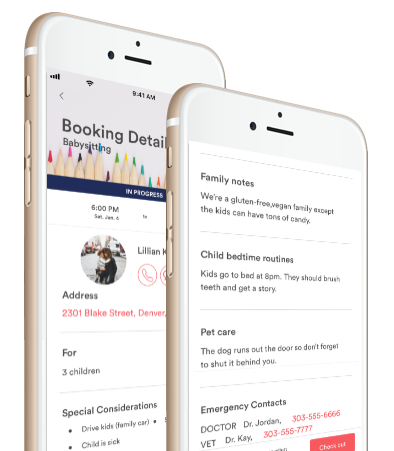 Everything your caregivers need
With the Sitter Pro app, your caregivers have everything they need at their fingertips.
Review job details and reply to requests
Manage their schedule and availability
Get directions to jobs
View family profiles, emergency contacts, and allergies
Submit time and check out of jobs
Expand your reach
When you use the Sitter Pro platform, you join a national network of care providers available through the Sitter Pro app. New families download the app, discover your business and book all without spending a single marketing dollar.