SITTER PRO HOME CARE AGENCY SOFTWARE
Let us help you help others
Sitter Pro home care agency software helps you put your jobs on auto-pilot so you can focus on what matters.
Do what you do best.  We'll do the rest.
Sitter Pro makes it easy to run your home care business like a pro without lifting a finger. Customers can book your services with an app and your service fees will be deposited directly in your bank account.  Leaving you time to focus on growing your business and exceeding customer expectations.
Modern-day scheduling
Want to grow your business as big as possible? Make it as easy as possible for your clients to book your services.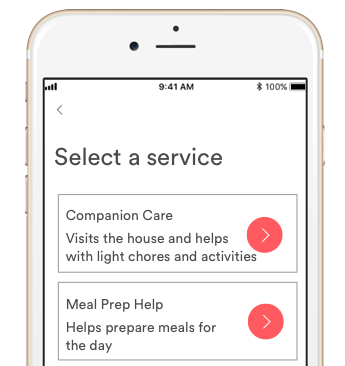 Self-service
In today's world, clients don't like to wait. They want to pull up an app, enter a date and time, and get a qualified caregiver for their family member. With Sitter Pro's iPhone and Android apps, your clients can book and pay your caregivers in seconds.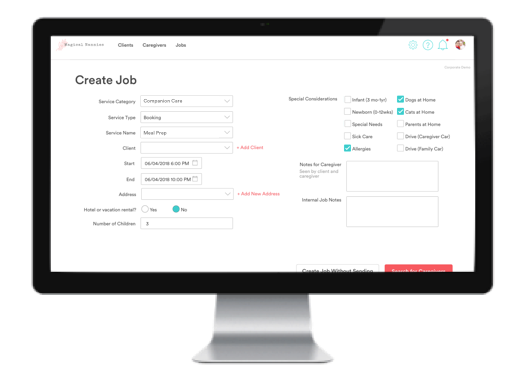 Back-office
When your clients prefer to talk first because they want to make sure you know their specific circumstances and routines, you can book them over the phone. Your clients will still get the same great reminders and confirmations and payments are handled too.
You're in control
You know your clients and market best, that's why Sitter Pro lets you do things your way.
What's your business model?
Want your caregivers paid directly by the client? Ok. Credit card? That's cool, too. Charge more for holidays? Last minute bookings? Cancelation fees? Boom, boom, and boom. Just tell us what you charge and we'll take care of the rest. You'll get your money deposited right into your bank account.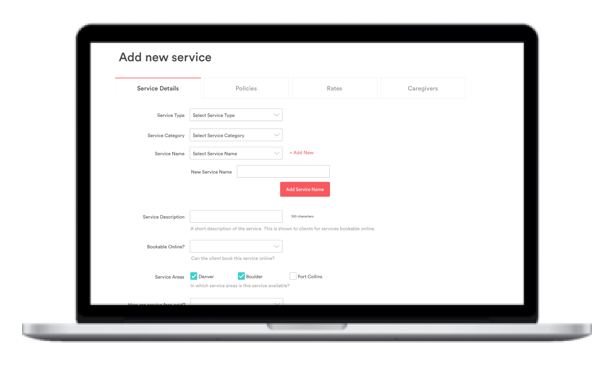 Work on – not just in – your business
With scheduling and payments under control, you'll have time to come up for air and grow your business! Sitter Pro gives you the insight you need to make sure your strategies are working.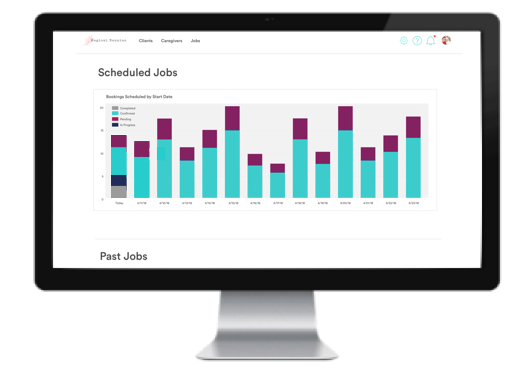 Reports, metrics, and charts – oh my!
Get the insight you need to know where you've been and where you're going with a built-in suite of reports and metrics. Plus, the ability to filter and export data so you can geek out on your own.
Local business, national network
With Sitter Pro, you become part of a national network of care businesses. Get leads from the Sitter Pro app and website to grow your business.