Sitter Spotlight: Earnshaw's
Do you ever look at kids in magazines and wish that you could dress your kids up that cute? We do. Our kids are lucky if they wear clothes that aren't covered in dirt and stains.
We recently met a rockstar in the world of children's fashion who had some incredible advice for our children's very ill-equipped wardrobes and we wanted to share that advice with you. Drum roll, please….. Audrey Goodson Kingo, the Editor-in-Chief at Earnshaw's Magazine. If you are not in the children's fashion or juvenile product industry you may not know Audrey or Earnshaw's but trust us, for some serious fashion inspiration for your little ones, you will want to follow them on Instagram @earnshawsmagazine
We got a few minutes of this busy new mom's time to get her take on everything from boys fashion to pint-size models. We hope you love her as much as we do after reading what she has to say:
Is there a children's fashion trend that you don't like? Nope! I love them all. Hear that, advertisers? I love you all. Joking aside, I do think it's a very exciting time in children's fashion because the old rules no longer apply. Boys can wear pink, girls can wear tuxes—and look effortlessly stylish, to boot. The one thing I quickly learned after having my son is that kids are definitely unique individuals, even from birth, and I love that today's diverse market offers them the opportunity to truly express their own sense of style.
What is your favorite children's fashion trend? I love all of the gender-neutral options available now. Some of the best new brands offer playful, fun and funky looks that appeal to both boys and girls. A few of my favorites are Popupshop, Baby Teith, and Huxbaby.
Help! All of us here at Sitter have boys. We need some tips on how to get our boys to wear anything other than sweatpants and Under Armor shirts! Don't fight it! Thankfully my son is only 6-months-old and hasn't started expressing an opinion yet. There are so many brands out there making really cool sweatpants and comfy, graphic tees for boys. Appaman, Joah Love, Kapital K, Lennon + Wolfe… And, hey, brands like Puma and Nike make some pretty cool clothes these days! And athleisure is all the rage, right?
What is the funniest thing that has happened with pint-sized models at a photo shoot? My favorite moment occurred when we were shooting the fashion for our swimwear issue in the summer of 2014, at a super-cool, retro beach club in Long Island. We only had a portion of the club closed off for the shoot, so a group of boys playing nearby in the pool asked a couple of the girls what they were doing. One of the girls flipped her hair over her shoulder and replied, "We're the models." I couldn't help it; I started cracking up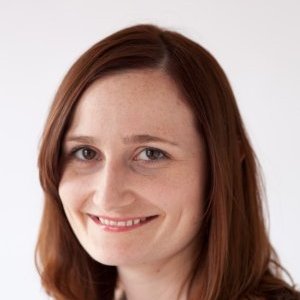 As the Editor-in-Chief of Earnshaw's, the 98-year-old authority in children's apparel, Audrey Goodson Kingo works with the fashion industry's best kids' brands, retailers, reps, stylists, and photographers. Since becoming EIC in 2013, she has directed an award-winning redesign of the magazine and hosted panels on everything from smart social media to retailing tips.