Sitter Spotlight: Mamma Sagas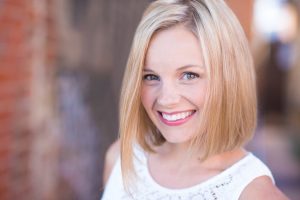 Horray! It's time for another Sitter Spotlight! Today we're featuring Saralyn Ward from The Mama Sagas! The Mama Sagas is a must-see online video series
dedicated to empowering moms through shared experiences. Saralyn uses an incredible blend of humor and honesty to break down motherhood stigmas and we are so thankful to her for her work! Every new mom or mom-to-be must watch these videos!
We sat down with Saralyn and got the skinny on what drove her to create The Mama Sagas.
What was the defining or ah-ha moment that led you to create The Mama Sagas? 
Well, there were really two defining moments. Three years ago, I had my first child, and I remember feeling completely FLOORED by how much I didn't know. Here I was, a Type A go-getter with every piece of gear I could ever need and everything checked off the to-do list, and yet I was completely caught off guard by how unprepared I was for the challenges motherhood would present. I felt blindsided by the things no one tells you and no one talks about.
One night in particular, I remember being up at 3am, rocking my fussy baby for what seemed like hours on end, not understanding what she needed and why she wouldn't nurse. In the desperation of that sleep-deprived moment, I frantically searched my phone for answers or suggestions, knowing it would be another 12 hours before I could speak to my pediatrician or lactation consultant. All I found were judgmental blog posts that made me feel inadequate, or long, dry research articles that I didn't have time to read. I wanted information that was quick, accessible, entertaining, and trustworthy, all while feeling supported, like I was talking to a friend. But, I didn't act on the idea right away since I was just trying to figure out how to be a working mom.
Fast forward two years: I was in between jobs when I found out I was pregnant again. I had a sense of urgency, feeling like if I didn't get the ball rolling on this project now, I might never do it. I had no idea what life after two kids would mean for my career, and I decided to just get the idea out there and see what happened.
What is your funniest parenting moment?
Every day with a 3 year old is equally hilarious and difficult! She is a smarty-pants and definitely gives me a run for my money. Since having her baby sister 8 months ago, she's been perplexed by my milk-boobs. There are new questions every week, like: "Mom, why do you have those?" Recently, she caught me getting in the shower, pointed to my chest and said, "Mommy, those are my favorite elbows." It was all I could do not to laugh out loud!
What is your favorite date night activity?
A perfect date night for us is to sit down to a nice, adult dinner (with plenty of wine, obvi). It has to be someplace where they don't offer chicken fingers and there are no crayons in sight. And for a night-cap, catching some live music.
What is the best parenting advice you ever received?
The best advice I received when I had my second child was to attend to the older child first in moments when both are crying. It feels counter-intuitive, but it makes a huge difference. After you make sure the baby is safe, focus on the first-born, who is old enough to understand when s/he is being put second. Just doing that in the first couple of weeks (and making sure I always made room on my lap for two babies) set the tone and helped my toddler adjust much more quickly. Eventually, she was the one telling me "Mom! The baby is crying, go get her!"
And for new moms: ask questions, and build a village. Too often nowadays women are isolated when they have kids – either geographically far from family, or socially if they don't have mom friends, or emotionally if they are struggling with things like postpartum depression, health issues or work concerns. A baby registry is all well and good, but spend some time before the baby comes lining up your team of experts: a lactation consultant that comes recommended, a couple good sitters, a mom's networking or support group, a pelvic floor physical therapist, and maybe a house cleaner. And when you don't know what to do, there is no shame in asking someone or seeking help.
As a teaser, here's one of Saralyn's great videos on Peeing after Pregnancy (aka Leaking).
Check out the full series on The Mama Sagas. Or, subscribe to The Mama Sagas mailing list to get the series!