Beyond Babysitting – 5 Ways A Babysitter Can Save Your Sanity
As parents, it's natural to wish for more hours in the day. It's often the "tasks" that keep us from spending the quality time we crave with our children. Over and over again, we read articles that say the dishes can wait, they are only young once. Short of using disposable plates and silverware, the reality is the dishes can only wait for so long. Eventually, we need to clean the dishes, and run the errands.
In lieu of feeling guilty that we can't do it all, we have a solution. Hire a babysitter to take care of a some of the pesky day-to-day tasks that cause the most stress when they are not completed. Knowing that these tasks will be taken care of, will allow you to (guilt-free) spend time with your little ones.
Unsure what household tasks are appropriate to ask a babysitter to help with. See below for the top 5 ways our Sitter community utilizes their babysitter (in addition to childcare):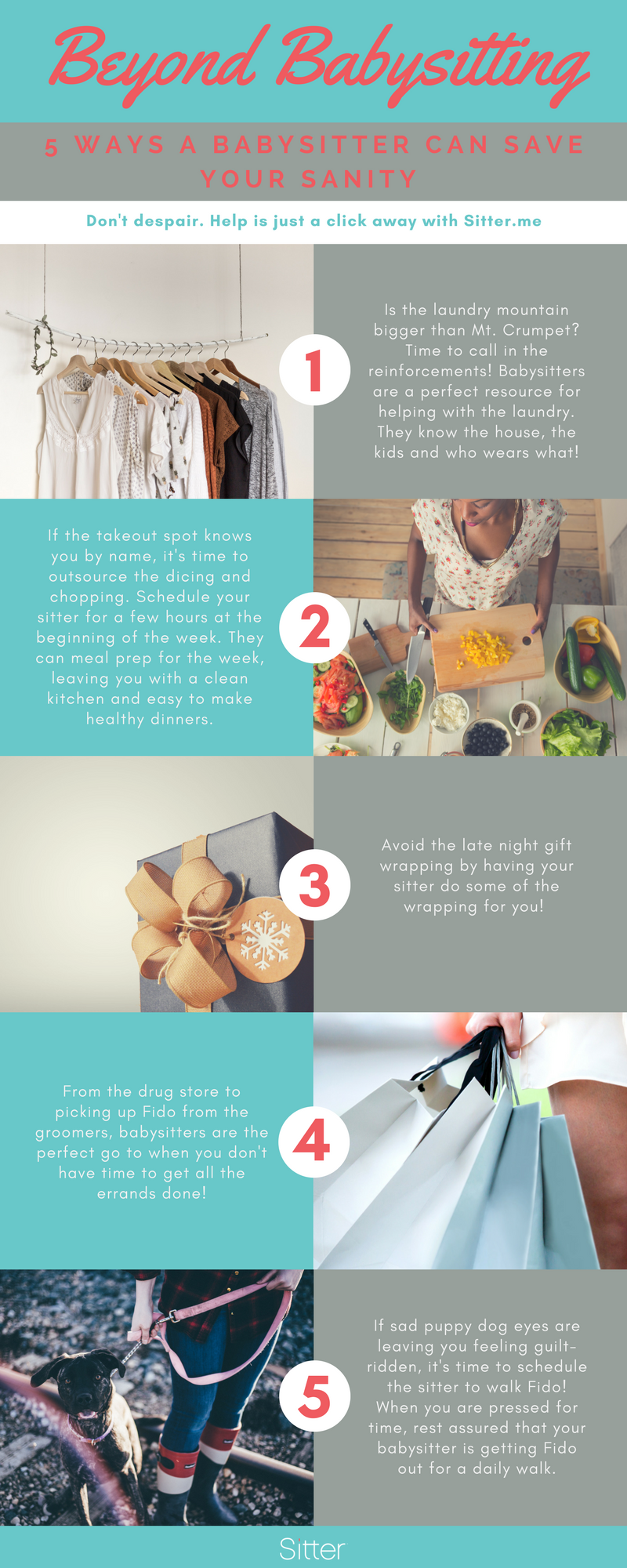 Image Credit:
Laundry & Dog Walking Image,
Gift image,