The Sitter App On the Job
For babysitters, the Sitter app not only helps you find babysitting jobs, it can make your life a lot easier as a babysitter too! Here are some helpful tips:
GET DIRECTIONS
With Sitter, you can easily pull up directions to a job. Simply bring up the app and tap the address on the booking detail.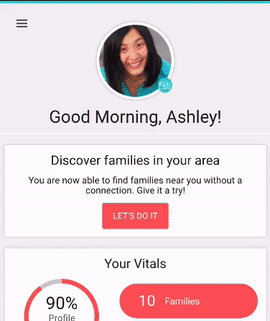 CHECK HOW MUCH TIME YOU HAVE LEFT
Long night? Keep track of how much time you have left by bringing up the app and checking the timer.
EASY ACCESS TO CONTACT INFO
To call or text the parent, simply open the app and tap the call or text buttons!

ALLERGIES, BEDTIME ROUTINES, EMERGENCY CONTACTS, AND MORE!
Parents have the ability to add everything you need to make sure the night runs smoothly including allergies, bedtime routines, emergency contacts, and more. It's all on their profile (which you can access by tapping their profile photo on the active booking) and if they don't have it, ask them to add it. It's totally private. Only their trusted sitters (the ones who babysit for them) can see it.